The Sequence of the Storm – Stunning Stills of a Lightning Strike
These stills are taken from a video of lightning strikes on the night of September 11, 2017.  These still photos tell the story of an extended lightning strike – the changes in the sky are extraordinary.  This entire set of strikes occurred in about 1 and 3/10 or 4/10 seconds.
For additional articles on this storm and the energies and feelings surrounding this moment, see this article Solaris Commentary: On Weather, Staying Centered, Choosing the Conscious Path and Miracles.
For the article and still shots of Lightning Sequence 1 see this article Great Images from September 11, 2017 Lightning Storm in San Francisco.
20 Still Shots of Lightning Sequence 2 – Filmed at 9:27pm; San Francisco September 11, 2017
There are 20 distinct flashes that occurred during this lightning strike that I've labeled Lightning Sequence 2.  I thought that was amazing!  The speed of lightning boggles the mind.  Luckily, I was able to capture video stills of these strikes.  This whole process of carefully capturing still shots, and carefully organizing the shots in order, took about 8 hours.
There were a few things that seemed particularly interesting about these flashes:
In some of the images where the sky appeared two different colors – a line divided the sky into two; in other shots of stills that night there were lines dividing the sky into three distinct sections of color
The lightning repeatedly struck the same spot over and over
The lightning lit up the entire sky turning night to daytime multiple times
The lightning in this sequence twice appeared in the same shaped bolts as in other videos I took that evening
This entire set of bolts and flashes occurred in the same location as Lightning Sequence 1.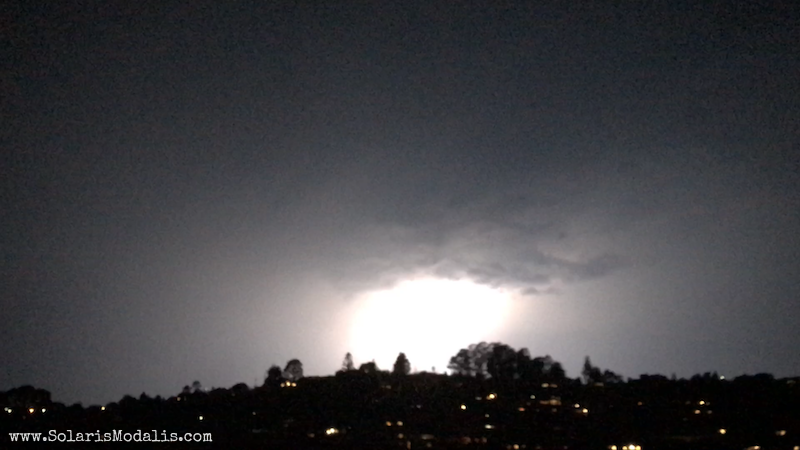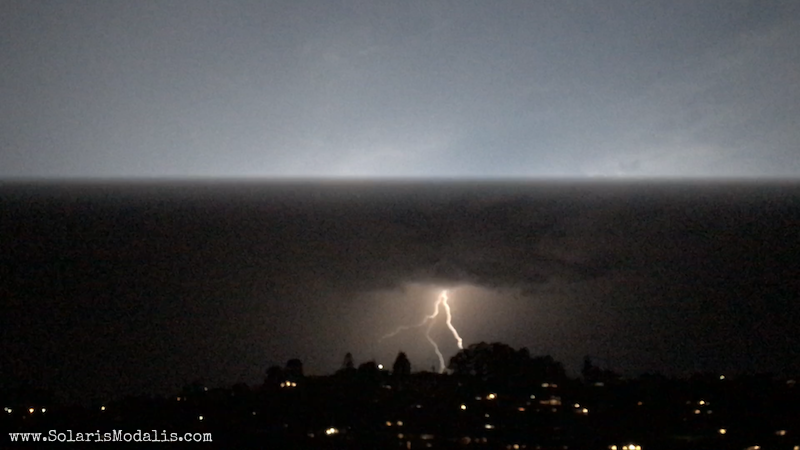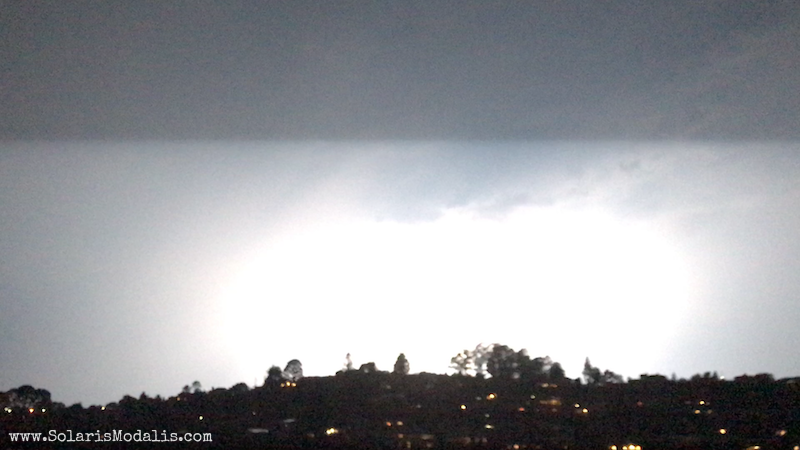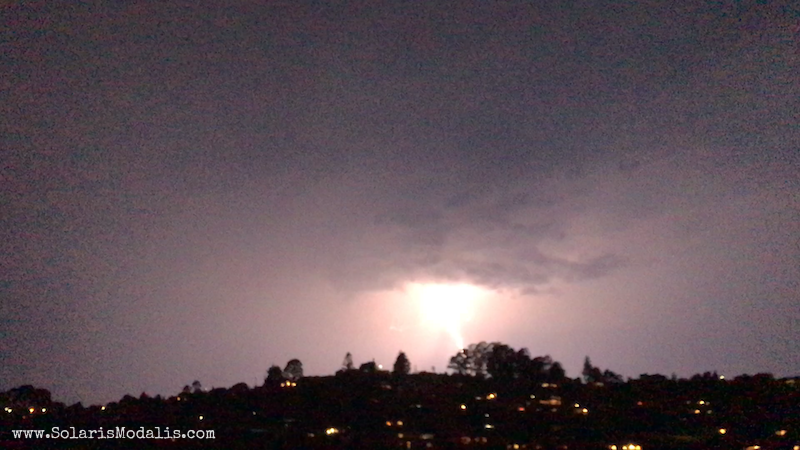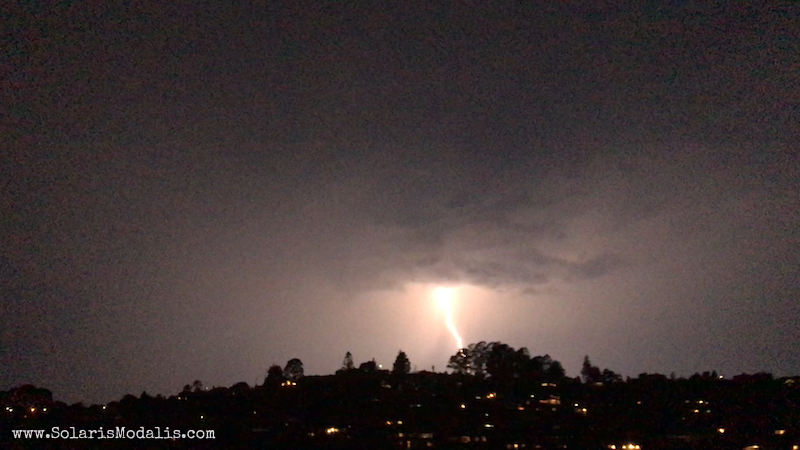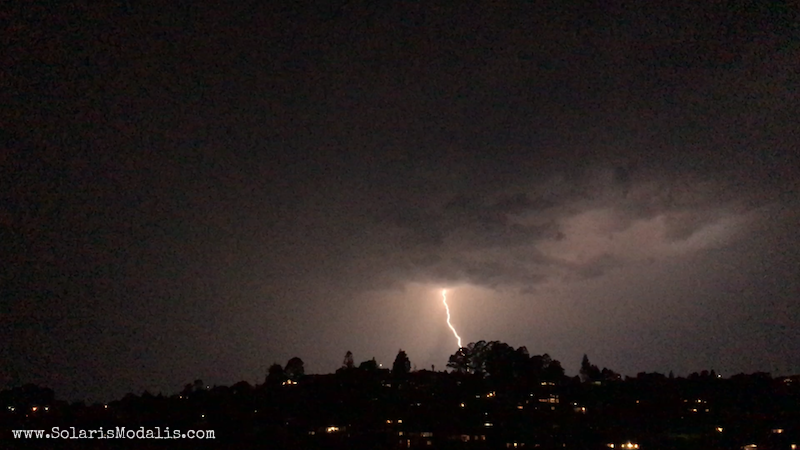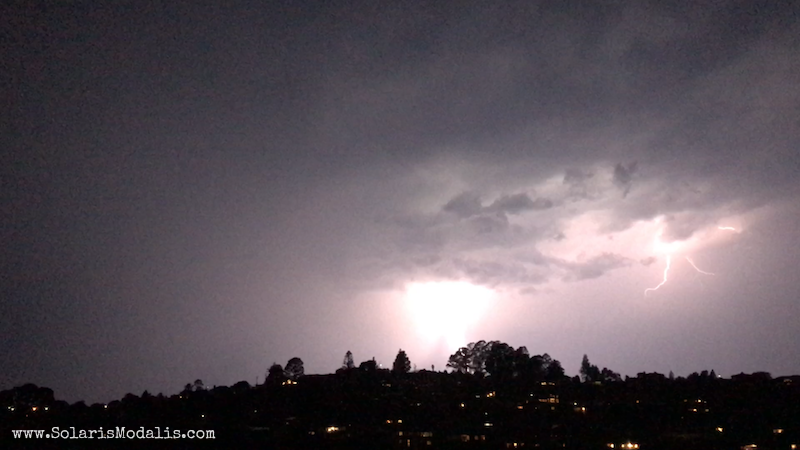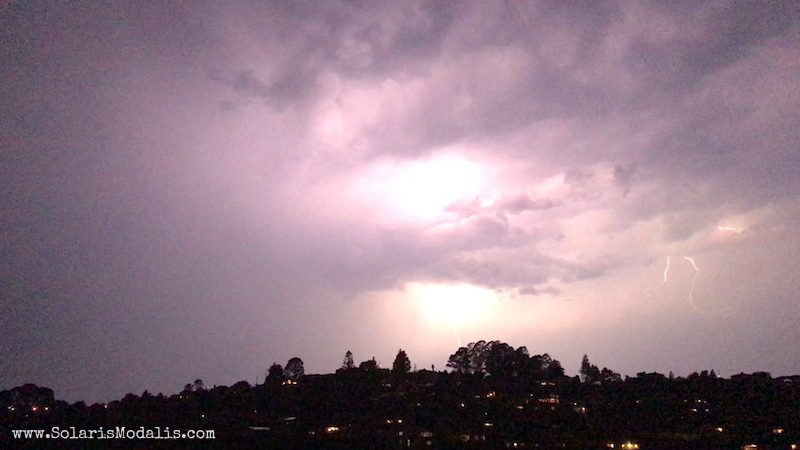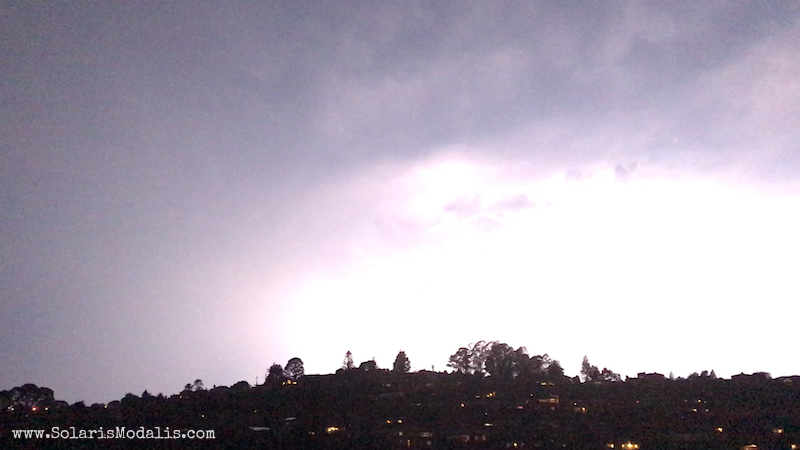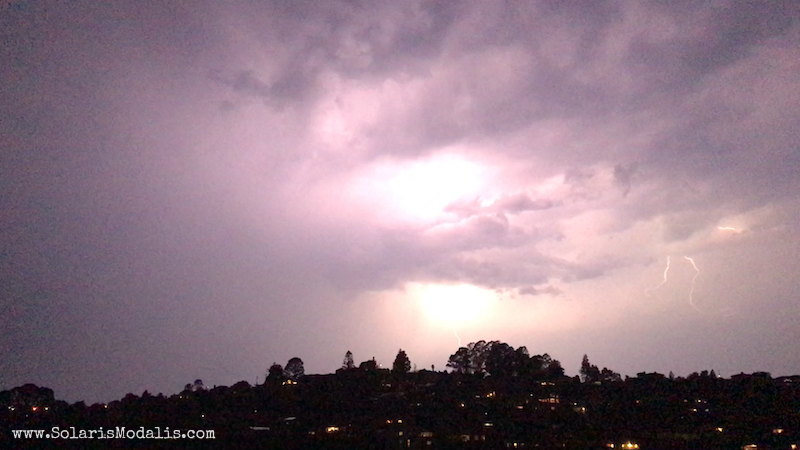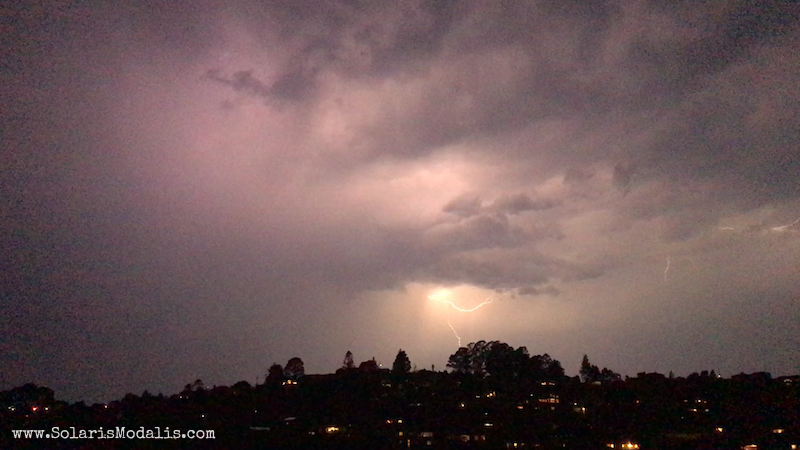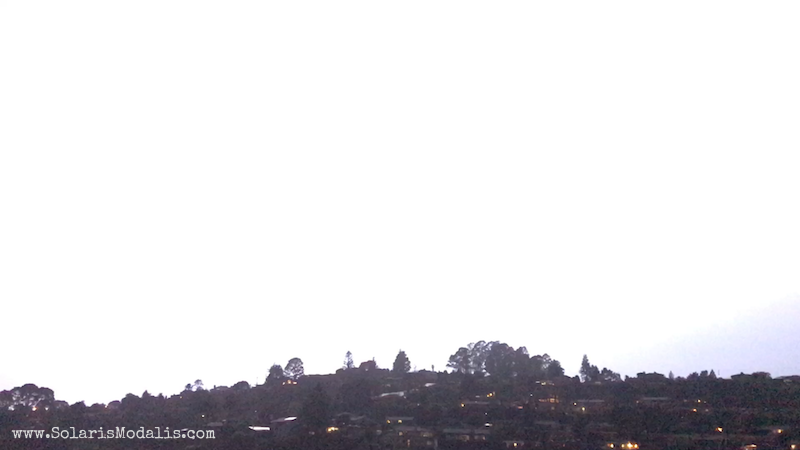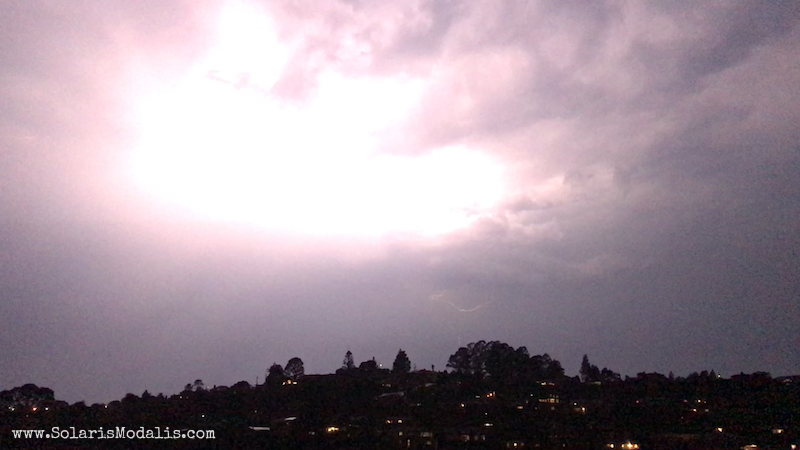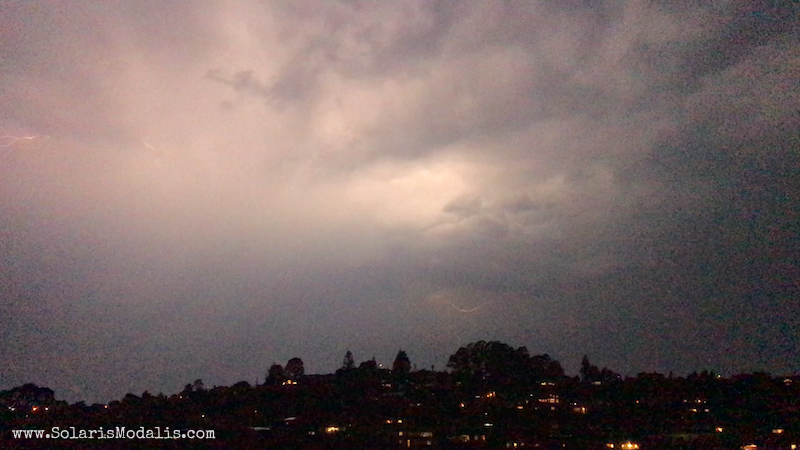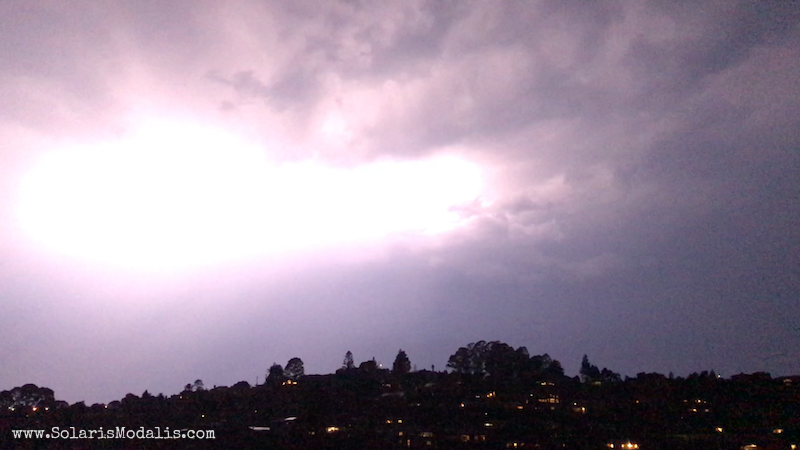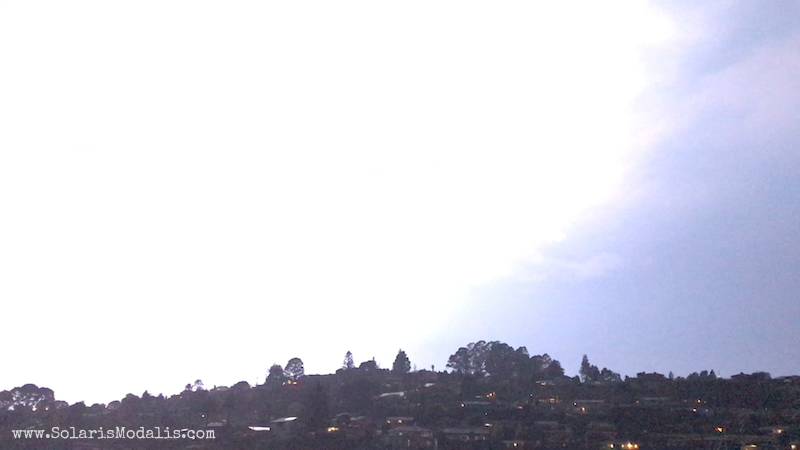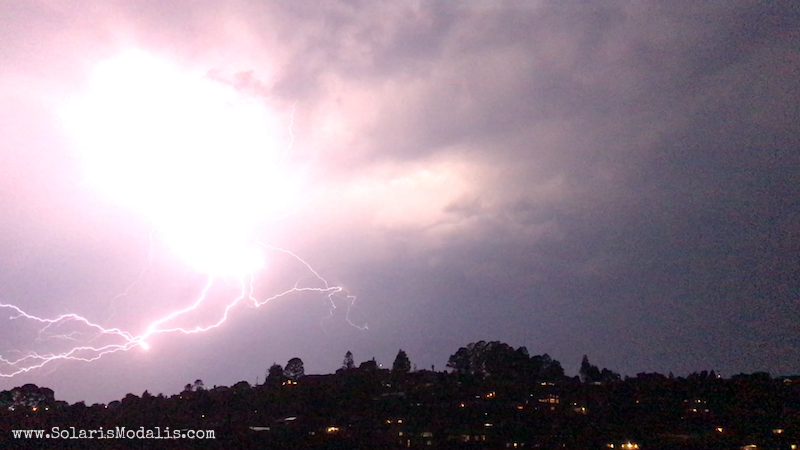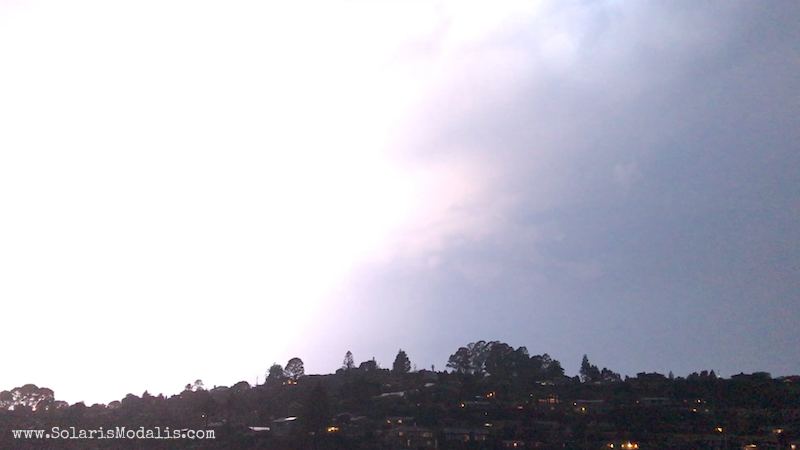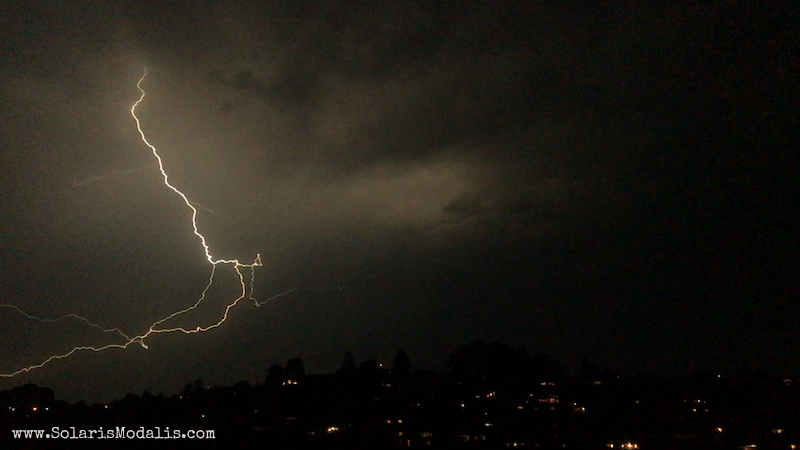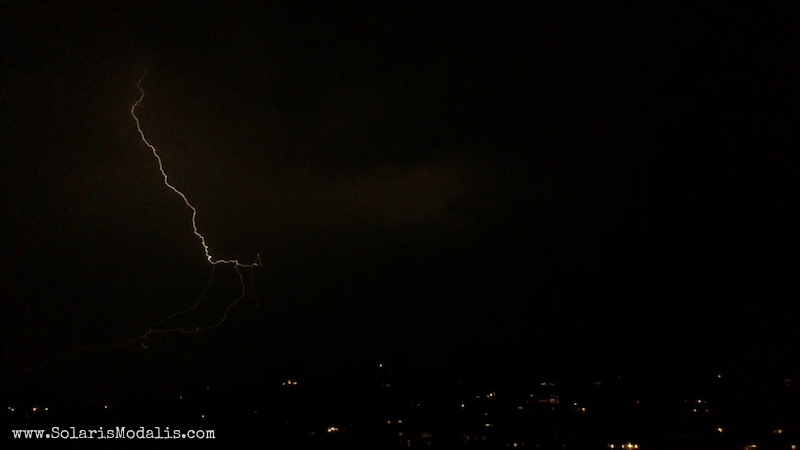 I hope you enjoyed this sequence.  It is just stunning to see the depth of changes in the sky during 1.3 or 1.4 seconds.
Love, Solaris
Please click to join my Solaris Star Crew to receive my Monthly SolarisModalis Newsletter along with special messages and content!
© 2017 Solaris Modalis. All Rights Reserved.  Permission is given to share this article on other blogs and websites as long as the text is posted in its entirety without alteration and with the accompanying photo(s), video(s), and with the author's credit, copyright and live website links included in the article.
Check out the blog and more photographs at www.SolarisModalis.com.