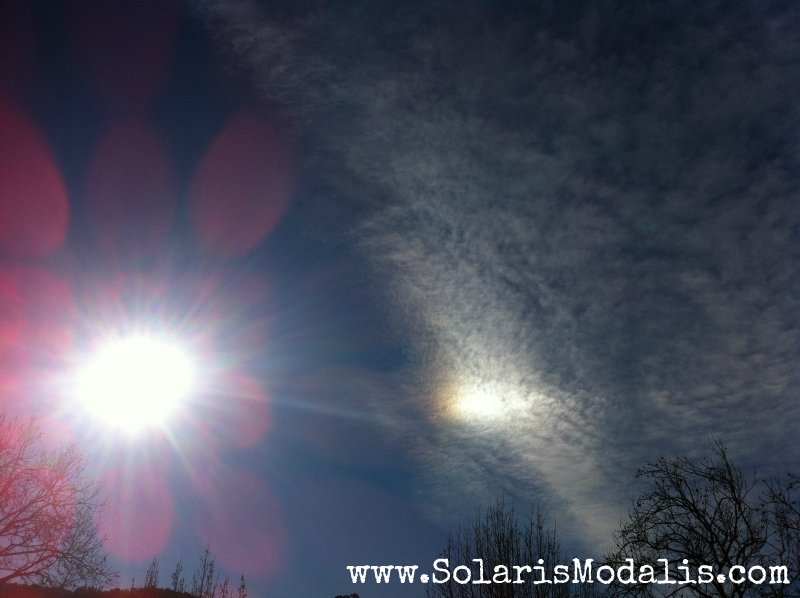 This set of photos was taken on an amazing day. I was standing on the street and noticed the high frequency patterning in the clouds – the ribbing patterns in the clouds that you see on the right half of the photo.
I was wowed because I could see the rainbow colors on the oval of cloud with my eyesight.
It's not the first time I've seen rainbow clouds before, and I think of these as "daytime rainbow ships".
I love how the sunbeam almost reaches out to touch this lightship.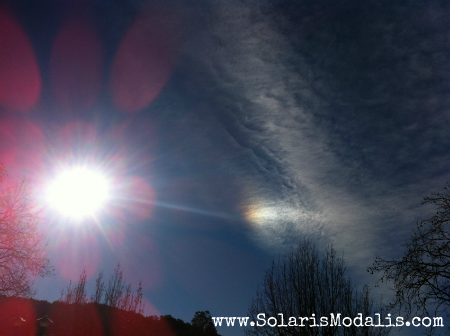 One of my cameras will show this kind of red geometric patterning when it takes photos of the sun on certain days. The patterns have similarities but will vary. I feel the variations depend on the type of light and geomagnetics that the sun is emitting.
In the second photo, there are also two "lens flares", the ovalish small round whitish image that is northeast of the sun, and the round white dot surrounded by a red oval just a little further northeast in this image.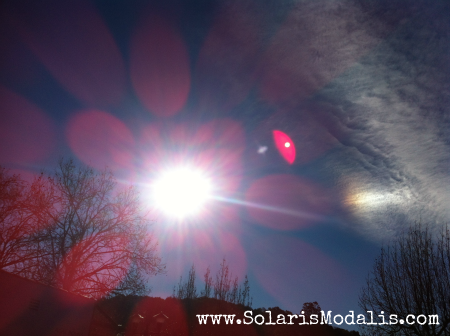 These same lens flares are in many of my photos, and they are in the photos of others also.
I've seen this phenomena of an oval-ish rainbow cloud, visible by the naked eye, many times now.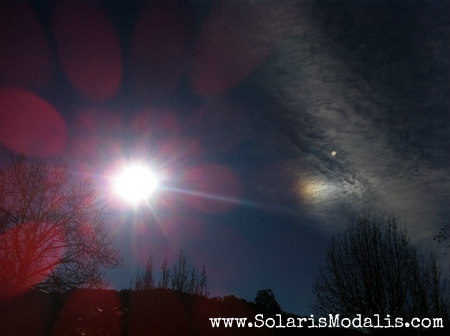 It's interesting in the fourth image, that the rainbow oval turns into an oval of light.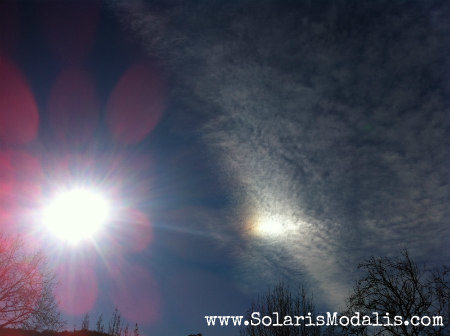 These four photos were taken over a six minute period one morning.

Love, Solaris.
© 2016 Solaris Modalis.  All Rights Reserved.
 Permission is given to share this article on other blogs and websites as long as the text is posted in its entirety without alteration and with the accompanying photos (if photos are in the repost), and with the author's credit, copyright and live website links included in the article. Twitter handle is @SolarisModalis