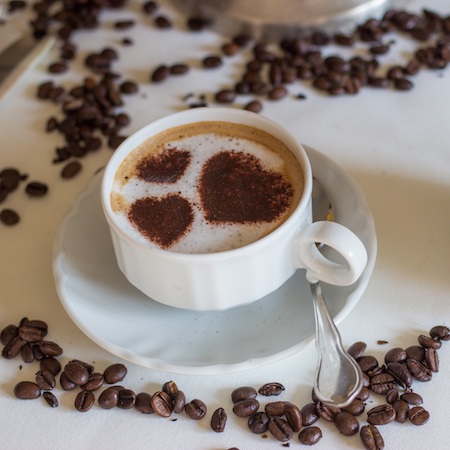 Commentary by Solaris Modalis
I will be starting a Friday (to weekend) commentary series.  After some consideration (i.e., trying to write commentary articles and scrapping them), I've decided this will be a series where I will publish commentary on Friday when the commentary flows, and when it does not, I will publish regular Solaris Modalis articles.
Commentary will be about articles I've seen or information I've read, or, you may send me articles that interest you or photographs or media to take a look at, and I can do commentary on those also.
Please send information, questions and media here.
Broadening the Conversation
I do not view commentary as a critique nor an opportunity to make criticisms of others.  This is not behavior that I wish to engage in, nor do I see it as particularly value-added for myself or my readers.
How I view commentary is, as a broadening of the conversation.  I find myself reading things, and seeing things, and perhaps I have a different point of view, perhaps there is an expansion of the discussion that I can offer.
Seeing Differently, and Allowing A New Way to View Things
There is another reason I'd love to do commentary, and this is that, clearly – lol, I see the world differently.  And I think that when we are problem solving, seeing differently creates value add.
Seeing differently is different than preaching our cause or insisting we have the answer to a problem.  And it is also not aligned with the concept of "being right."
The outcome I most desire is simply to open the expanse of the conversation, and to present possibilities.  And, if each of us does this, imagine how many amazing ideas, solutions, innovations and inspirations we can begin considering and creating.
To do so means that we first value our own worth.
Seeing and Experiencing From the Human Heart
Our world has many, many problems.
But our world also has amazing opportunities.
And humanity is pretty amazing.
Let's pat ourselves on the back, because all we hear about is the awfulness, in most media, of humanity.  However, the strength and the beauty of the human spirit; what we can accomplish in pursuit of love of the highest frequencies, is simply astounding and inspiring, miraculous and joyous.
I'm going to say it:
Humanity is a gem.
We are the Creator's own, and once we realize our worth, great things happen, starting from the impulses of our own hearts.
Commentary on Happenings and Articles
I guess that section above could qualify as my first commentary!  I also plan to comment on happenings and on articles I've read.
Thank you for being a reader, here at Solaris Modalis, and thank you for participating through your time and engagement.
I deeply appreciate that you are here today at my blog.
Love,
Solaris
Please click to join my Solaris Star Crew to receive my Monthly SolarisModalis Newsletter along with special messages and content!
© 2017 Solaris Modalis. All Rights Reserved.  Permission is given to share this article on other blogs and websites as long as the text is posted in its entirety without alteration and with the accompanying photos, and with the author's credit, copyright and live website links included in the article.
Check out the blog and more photographs at www.SolarisModalis.com.