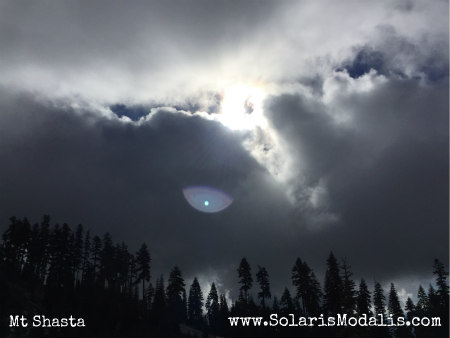 Dear Friends,
Wow the energy of deconstruction and of the new are swirling aren't they?  In the midst of deconstruction, and of observing the new, I am finding little energy for writing.  Photos?  Yes, taking those, but little energy for posting.  I hope this changes soon.
I am currently in the energies of renewal, sitting here in Mt Shasta, where even with the mountain clouded by rain and clouds and fog, the energy is wonderful and renewing.  Soon I will head off to do some energy working, and full moon connecting.
Things are changing.
The new is rushing in – can you feel this?  Can you feel the energies shifting?
Love, Solaris