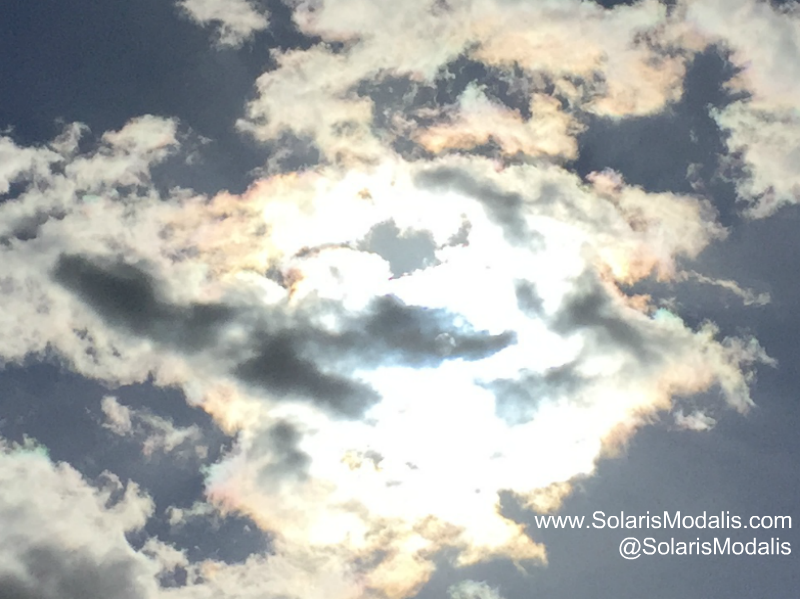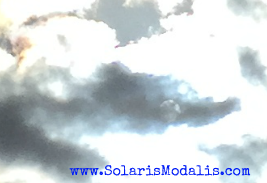 In this photograph, which is enlarged several times, you see a blue sphere above and to the right of a white sphere, and to me, this blue sphere, is the blue kachina.
This blue-ish object is visible during the day in particular atmospheric conditions – where the cloud cover is just right to block the sun, yet reveals brighter objects hiding in front of or near the sun from our Earth based vantage point.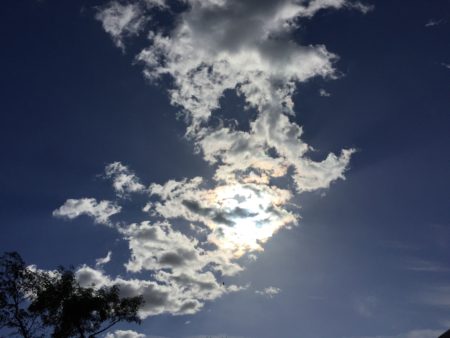 I normally reduce pixelation for posting, but I've included the full size photo here, so that you can expand it yourself to see the detail if you wish to.
I've come to learn the "color of the sky" that reveals the blue kachina, and see it fairly frequently.
There are many other interesting aspects of this photo.
For more detail on my theory that this is the blue kachina and also a discussion of the white sphere present in this photo, you can read more at this posting:  What Hides Before the Sun
Love, Solaris
© 2016 Solaris Modalis.  All Rights Reserved.
 Permission is given to share this article on other blogs and websites as long as the text is posted in its entirety without alteration and with the accompanying photos (if photos are in the repost), and with the author's credit, copyright and live website links included in the article. Twitter handle is @SolarisModalis