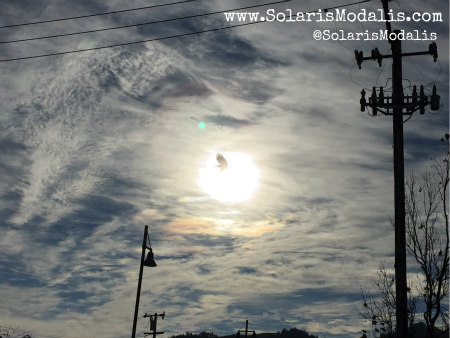 I have been writing recently about cloaked ships and about rainbow ships, and here is a cloud ship with with both qualities, caught on camera.
The rainbow aspect can only be seen when the sunlight is of a certain quality and angle of transmission.
This photo has the super quality of having a bird fly right before the sun at the moment it was taken.
All photography by Solaris Modalis is unedited and unaltered (save the addition of website and twitter addresses).
© 2016 Solaris Modalis.  All Rights Reserved.
 Permission is given to share this article on other blogs and websites as long as the text is posted in its entirety without alteration and with the accompanying photos (if photos are in the repost), and with the author's credit, copyright and live website links included in the article. Twitter handle is @SolarisModalis