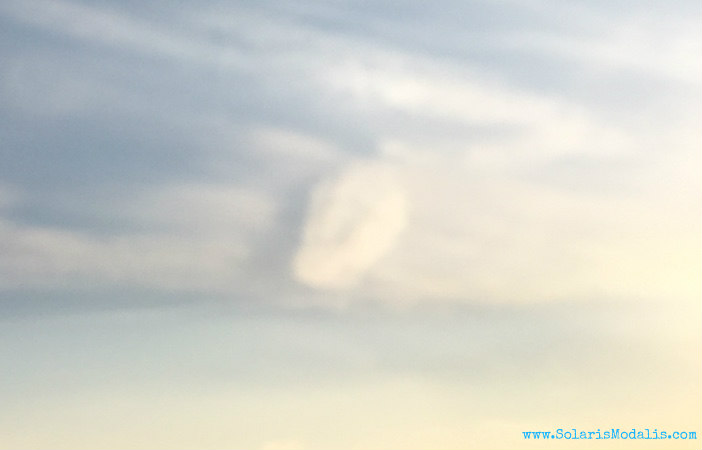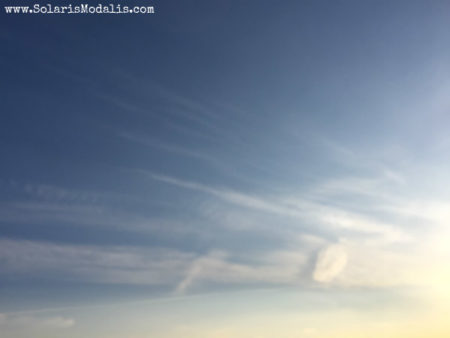 (two photos)  This photo of a lightship in the sunset sky came out looking very '3D', meaning, that you can see the lightship clearly stand out against the sky, and in addition, you can see the texture and shape of the lightship in a way that I haven't captured in my photos before.
You can see the shadow of the lightship to the left of the lightship, as the setting sun highlights it against the layer of fog and clouds in the background.
I realize that these two photos are slightly out of focus, but I posted them this way on purpose, because I feel that they highlight the 3D aspect of the way this ship was sitting up in the sky very well.
For additional photos of this lightship, please go to this post which has about 10 photos of the lightship, taken along a sunset drive across a bridge:  A Lightship Greeting post-UFO Meeting.  These are quite striking, and the sunset is beautiful.
Enjoy, Love,
Solaris